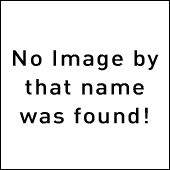 If you hadn't heard the fervent rumors over the past few weeks about Apple's impending tablet computer, you'll no doubt hear about the real deal: the iPad. It's a mid-size, thin, fast, multi-touch tablet computer running an enhanced version of the iPhone OS and including Bluetooth, WiFi, and optional 3G connectivity. I'll leave you to watch the video or drool over the specs & pricing.
Since I'm on-call 24/7 and must be ready to respond whether I'm on the couch or on a long trip, my primary workstation is the thin & light MacBook Air. I certainly wouldn't mind carrying just an iPad with me wherever I went, but there are a few caveats for a server admin like me. While the iPhone OS's copy & paste support is stellar and was worth the wait, the lack of multitasking could certainly make life more tedious in some cases or downright impossible in others. The iPad supports current iPhone/iPod touch applications at their existing resolutions (or at 2x size) and I have no doubt that the developers of SSH apps and such will update them to support the new resolution & keyboards quite quickly, but there are key apps missing. They've developed excellent new versions of the iWork apps for use on the iPad, but I'd need them to port Server Admin, Workgroup Manager, and Apple Remote Desktop for me to actually give up my MacBook Air.
It's sexy. It has the potential. It certainly has the screen resolution and performance to take on such tasks. I'll even guarantee that plenty of third-party tools will be developed for server admins using the iPad, but I hope Apple sees the light and brings over their own admin tools as well.